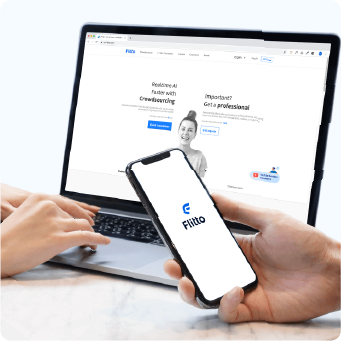 Localize business
01
Translations for Specialized Fields
For bulk quantities and high-quality translations of business documents, official documents, manuals, contracts, medical documents, and so forth, seek out Flitto Professional Translations.
We provide high quality translations handled and proofread by field-specific experts. We guarantee the confidentiality of your valuable data through strict process controls in accordance with the Privacy Mark and ISO 17100.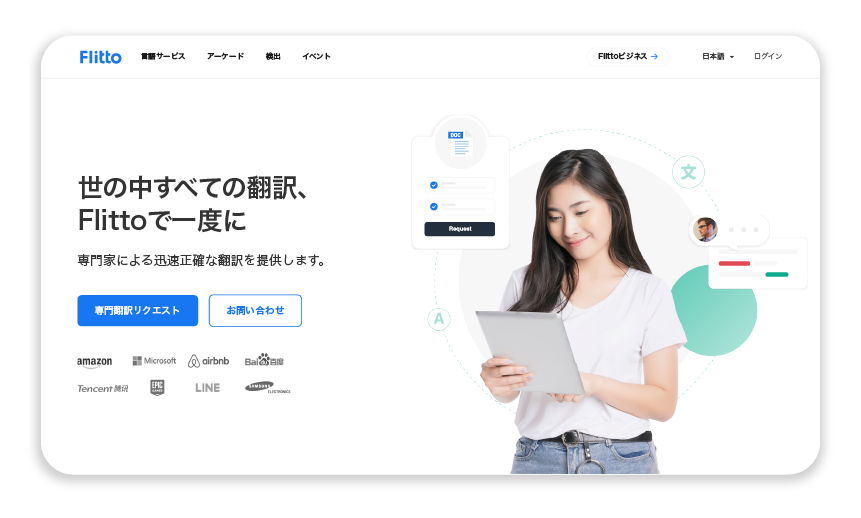 02
Video Subtitle Translations
A multilingual video subtitle translation service tailored for global corporations, music agencies, OTTs, MCNs, university lectures and renowned YouTube creators.
We offer subtitle translations with the appropriate tone and manner for the video, ensuring that the subtitles reflect the culture of the local audience, while also in tune with the latest trends.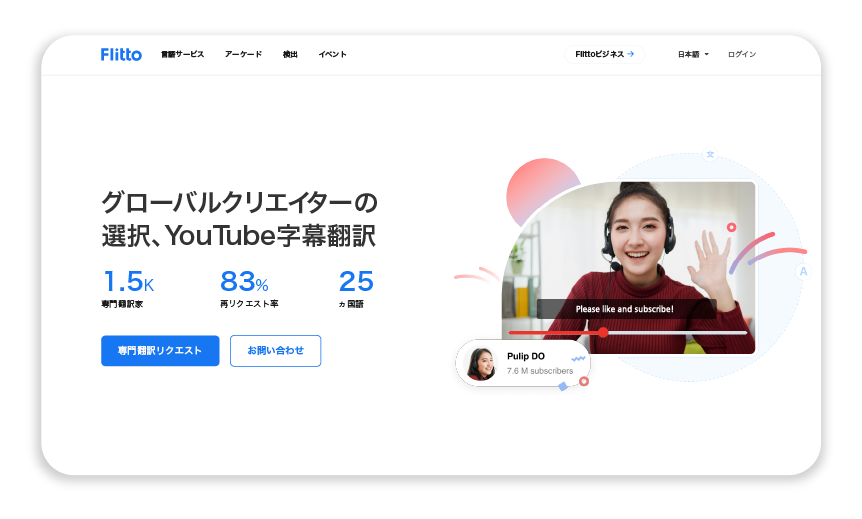 03
Manga/Webtoon Translations
We provide a one-stop localization service that includes translation, proofreading, and typesetting all performed by our highly experienced manga and webtoon translators. We distribute titles imported from Korea, China, and other countries to the Japanese market, while also catering to the overseas development of domestic titles in all major languages. We currently enjoy a large client base, ranging from major platform companies, production companies, and publishers.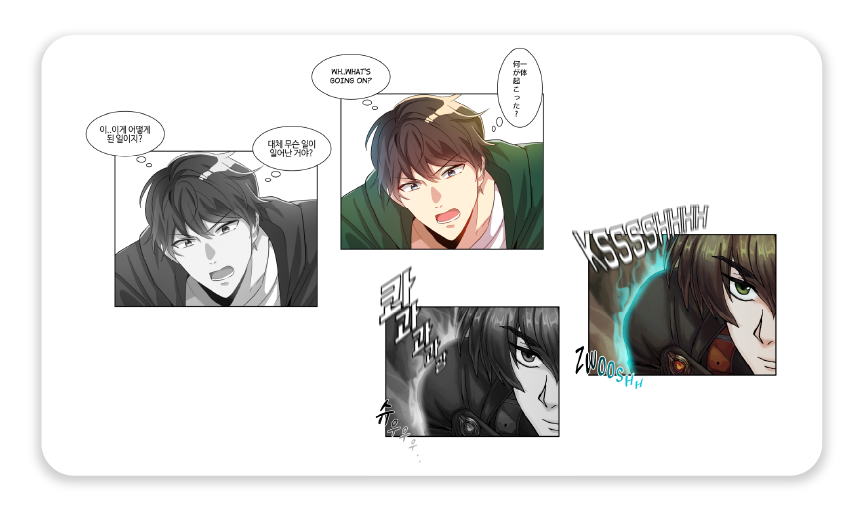 04
Flitto Enterprise
Flitto Enterprise is a user-friendly translation ordering service intended for corporate customers, enabling users to check and manage translation requests and their progress status at a glance.
Flitto Enterprise is ideal for customers seeking to consolidate and manage content translation requests that arise on a case-by-case basis, including those placed by personnel from various departments. Flitto Enterprise can also be utilized as an in-house tool by displaying your company's logo.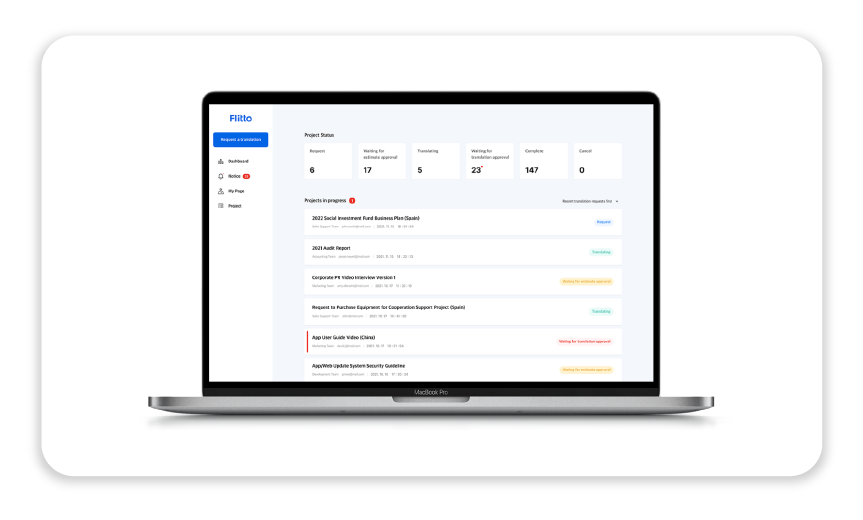 05
Menu Translation
A menu translation service geared toward visitors from overseas. By scanning a QR code displayed in the restaurant, customers have the option of viewing menus in multilingual versions (Korean, English, Chinese, etc.) on their smartphones, complete with images of the dishes.
Issuing a QR code is straightforward; restaurant owners simply download the app and snap a photo of their menu. Flitto will then translate the menu into multiple languages and provide the corresponding QR code. Updating the menu is as simple as re-taking the photo, ideal for attracting foreign tourists.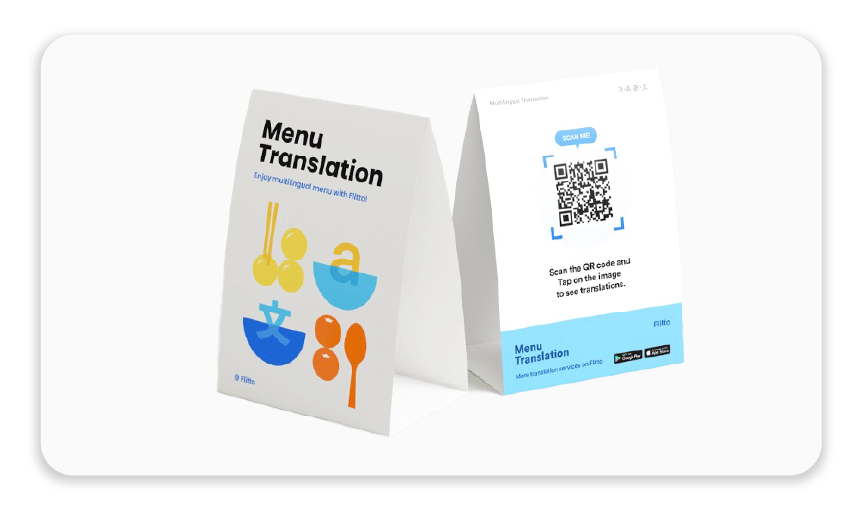 Data business
06
Image Data Acquisition
We acquire and deliver images of handwritten text, receipts, and other images across an array of conditions for AI-OCR development firms and other clients. Many of our existing clients, including major automobile manufacturers, AI development companies and platformers have taken advantage of Flitto's dedicated team of data collectors.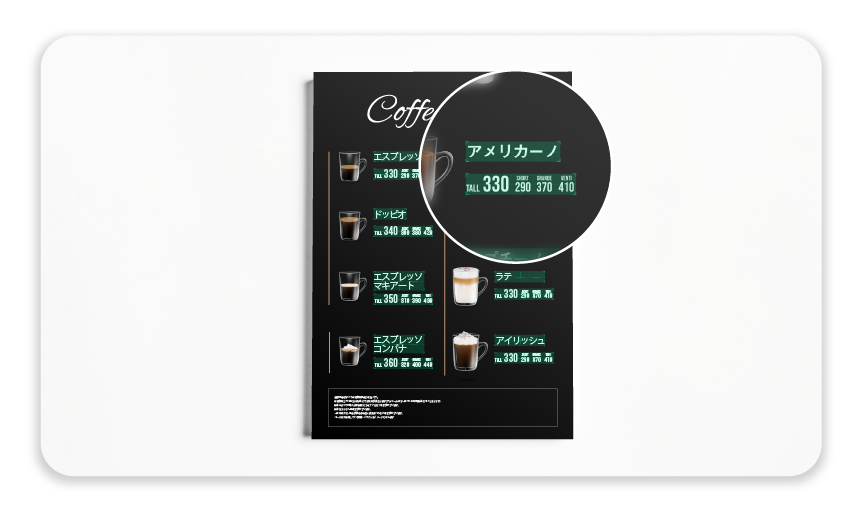 07
Multilingual Speech Data Collection
We collect multilingual speech data and build datasets for speech recognition engines such as NLP, STT, and TTS. We acquire speech data according to various conditions, covering speech patterns, noise conditions, etc., and also assign or generate metadata.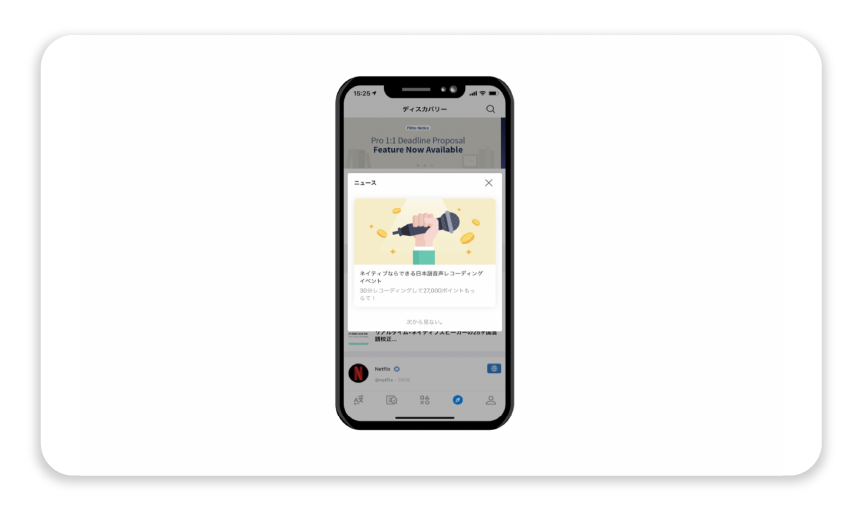 08
Data Annotations
We also provide annotation services to augment search engine performance and to enhance AI engines, such as Named entity recognition, Text classification, and Intent recognition by assigning and generating various metadata such as sentiment analysis, object identification, and tag generation for all kinds of content.